Building Business Value
The Hedwyn Building Value Series examines the creation of sustainable business value from multiple perspectives.Working with partner firms and expert advisors, each edition of the series looks at building value from a different viewpoint.Working within an overarching framework, there are always multiple options for unlocking business value and aligning with strategic outcomes.
---
Conference: 9-11 October 2023 in Madrid, SpainOver recent years, we have seen 'Agility' develop from a technical concept used in the software development industry, to now becoming a vital ingredient for all forms of organisation looking to survive and thrive in a fast-changing world.We can see at the societal level how governments can no longer rely on rigid doctrines, but rather are required to flex quickly to adapt to societal changes or world events. For companies, strategies must be flexible to respond to market changes, teams must be able to form and reform quickly to address priorities, and individuals must continually update their skills to remain relevant in a dynamic workplace.How can HR support their organisations to build agility?
Shaping the strategic discussion at executive level

Designing and developing flexible structures and resourcing models

Developing leaders who can help their teams succeed in fast changing environments

Supporting individuals to build skills relevant to the future business environment
At our 2023 Conference, we will explore agility at the enterprise, team and individual levels with experts and practitioners who are building adaptable organisations, with empowered teams, flexible structures and progressive leadershipPresented by the Corporate Research Forum in partnership with Hedwyn
In Person: 31 October 2023 in London, UKSustainability is no longer a 'nice-to-have' – it is now a top priority for governments, businesses, and society. Government action, public / customer opinion, the business costs of climate change, and potential commercial advantage mean that companies have to address sustainability now. This requires applying a sustainability lens to products and services, social practices, employee practices, and supply chains. And because sustainability is a supranational issue – requiring shared objectives and cooperative action across the globe – multinational organisations are in a strong position to influence progress.
Understand global organisations' influence on sustainability

Explore key aspects of sustainability and the management of stakeholder relationships

Learn how peers are applying a sustainability lens to key areas of HR

Consider what impact you can have as an HR leader on your organisation's sustainability strategy and the skills you will need to influence the outcomes
Do HR leaders have the skills and knowledge required to navigate and make a success of sustainability? If not, what do they need to do to become equipped?Presented by the Corporate Research Forum in partnership with Hedwyn
---
Clarity drives informed decisions
Strategic thinking underpins organisational outcomes - in every area.Understanding the true scale and nature of the challenges facing your business is essential for decision-makers to define the best responses and act with confidence.But sometimes its hard to balance addressing burning issues while planning for the 'bigger picture'.
Whether your challenge is growth, transformation, or responding to disruption, Hedwyn can provide the clarity you need to make the right decisions.When everything changes, it's not enough to work in the old ways, you need to stay more than one step ahead of the competition. What's your next next move?
In today's ever-changing business landscape, gaining a competitive edge is crucial for your organisation's success. Join us for a transformative 1-hour information session that will revolutionize the way you approach human capital and unlock its true financial potential.We will delve into the essential strategies and insights that can drive organisational growth and profitability.
Our unique approach lies in the ability to quantify human performance, as financial metrics are measured, providing invaluable insights for aligning human capital with strategic objectives and unlocking value.
Discover Hidden Costs

Measure Human Performance

Align Human Capital with Strategy

Enhance Performance and Reduce Costs
Presented by Global Chamber in partnership with Hedwyn and Business Health Institute
Strong Foundations: Evidence-Based HR
Today's business environment is coloured by uncertainty and risk. It is all too easy to make the wrong decisions at the wrong time, with potentially high-stakes consequences for organisations.Still, the HR function too often continues to make subjective decisions based on a 'gut feeling' or 'hunch'. Evidence-based HR (EBHR) refers to a process of problem definition, evidence-gathering, and assessment that HR professionals and teams can use to improve the quality of their decision-making and delivery.
Understand the components of evidence-based HR

Explore the barriers to, and facilitators of, evidence-based HR

Learn methods to put evidence-based HR into practice in your organisation
Presented by the Corporate Research Forum in partnership with Hedwyn
---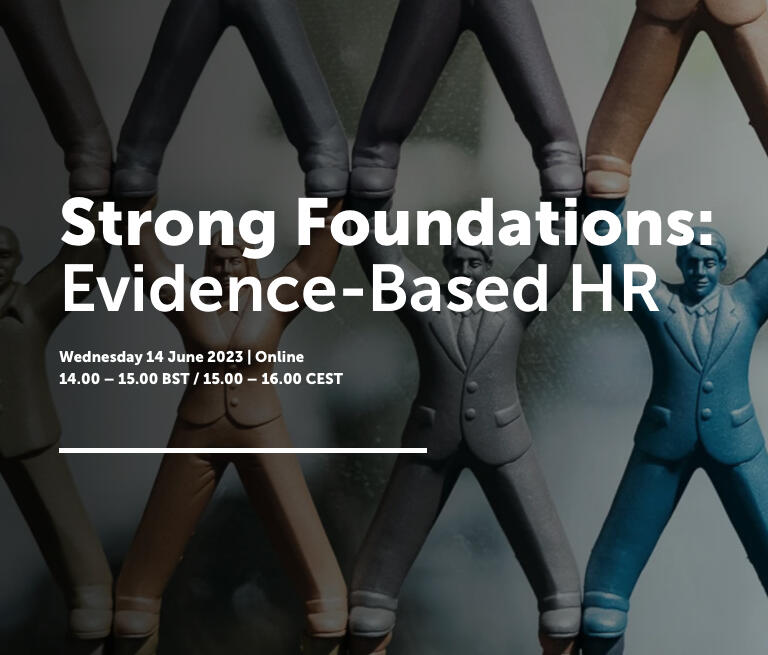 Better Decisions: Making Sense of Complexity
The complexity of the business operating landscape has considerably increased over the past years. Understanding what environment you're working in is key to effective decision making through periods of uncertainty.The Cynefin framework helps with exactly that. Created by Dave Snowden in 1999 and described as a 'sense-making device', Dave's framework is more relevant than ever before.
Understand what the Cynefin framework is and its five decision-making contexts

Learn how to apply the framework within your business

Experience and practise the key tools underpinning the framework
Learn how to distinguish between situations where there is value in applying established good practices, and where developing emergent practice is the better approach.
Presented by the Corporate Research Forum in partnership with Hedwyn and the Cynefin Centre
---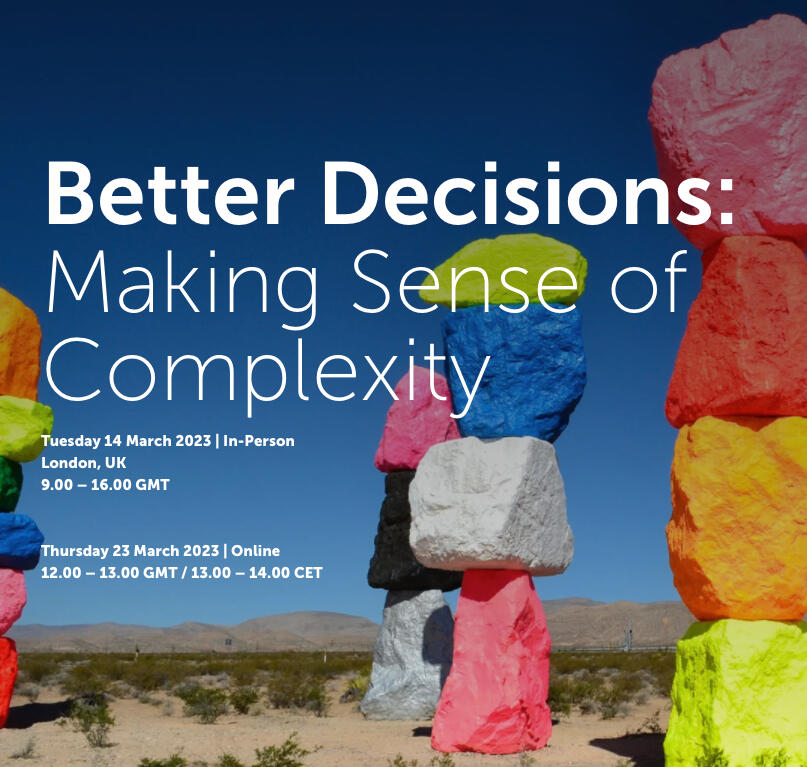 How Leadership Mindset Impacts Business Outcomes
Improve results with better business planning and healthier more productive teams.
An interactive workshop to examine live business issues and opportunities and learn how leadership mindset drives the business mindset and roadmap execution.
give business leaders a pragmatic toolkit

establish healthy mindsets and improve business planning

how to outperform expectations and deliver better business outcomes.

explore your own goals and opportunities for 2023 and beyond

learn how to gain clarity and prioritise issues and options to create a workable roadmap
---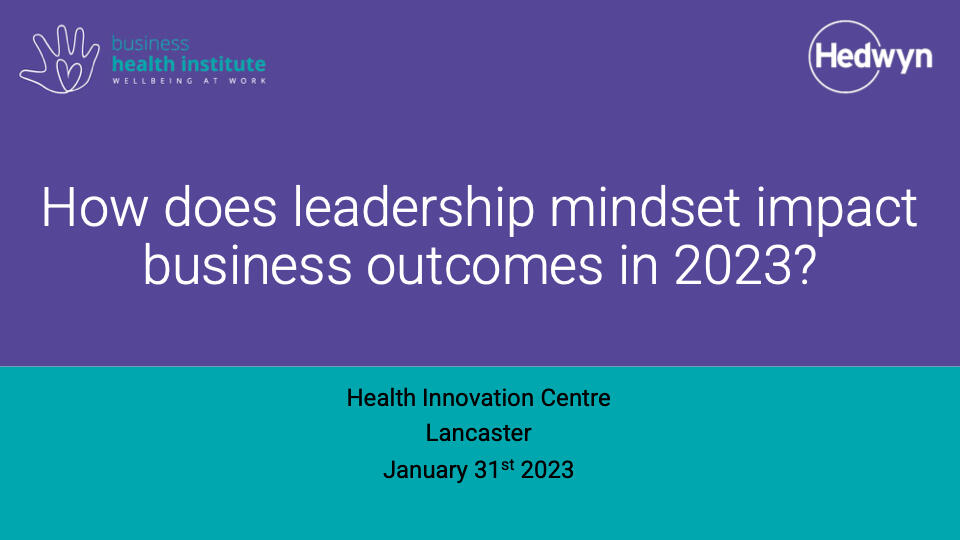 Delivering Opportunity Faster
Many businesses struggle on creating their future through opportunities that fit their business core. First because they haven't defined it clearly enough and second, because they haven't engaged their team to deliver it.Hedwyn and Mark Fritz have come together to share some ideas with you on how you can enable your business to deliver the future faster. Finding problems is simple, finding those opportunities is not so; unlike problems, opportunities are not visible.Designed for company owners and corporate leaders, more success comes when you and your team can deliver opportunities faster.
Presented by Hedwyn in partnership with Mark Fritz
---

Embracing Uncertainty
Uncertainty is the 'new normal'. Continuous Adaptation is the response.Join us as we discuss Hedwyn's approach to business design in uncertain times, and how knowing your Core Business Model is the key to continuous adaptation.
why the traditional approaches to business change aren't enough for today's challenges

the layers of a typical business and how they respond to risk and uncertainty

understanding change impact from the outside-in

when different approaches are effective, whether strategy-to-execution or continuous adaptation

planning and feedback processes that underpin the intention to outcome cycle
Presented by Hedwyn
---

---
Event Partners
The Hedwyn Building Value Series examines the creation of sustainable business value from multiple perspectives.Working with partner firms and expert advisors, each edition of the series looks at building value from a different viewpoint.Working within an overarching framework, there are always multiple options for unlocking business value and aligning with strategic outcomes.
---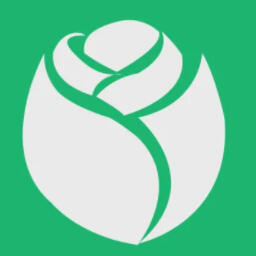 Business Health Institute improves business performance through employee health and stress management. We use industry-leading measurement and monitoring technology.Balancing workforce pressures and establishing systems for long-term impact, we provide internal predictability and future-proof workplace teams.www.businesshealthinstitute.co.uk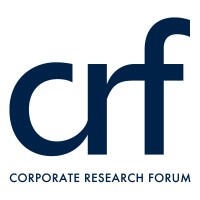 Founded in 1994, now with over 200 member organisations,
CRF has become a highly influential focal point and network for over 200 members representing a cross-section of private and public sector organisations.CRF's goal is to be valued for excellence, rigour, relationship building and providing an independent view which, together, lead to measurable improvement in members' people and organisation performance.www.crforum.co.uk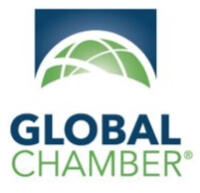 Global Chamber® is a growing, global community of CEOs, executives and leaders in 525 metro regions around the world, everywhere... focused on helping companies grow with less risk within and across metropolitan areas.We're the ONLY organisation in the world with hundreds of locations that helps executives grow sustainable business through warm connections and virtual services.www.globalchamber.org

Hedwyn specialises in value generation through business options, informing strategic decisions, and crafting roadmaps for success.Hedwyn establishes clarity, confidence, and effective communication, providing insights and expertise – aiding clients navigate their business journeys and deliver value.Hedwyn is a boutique strategic planning consultancy, serving clients worldwide from our base in Londonwww.hedwyn.com
---
We're easy to reach, so let's have a conversation! Pick the option that works for you, or use this handy form:
---
About Us
Hedwyn is a boutique organisational effectiveness consultancy, serving clients worldwide from our base in London.We specialise in strategic planning, operational improvement, workforce planning, and leadership training.With a strong emphasis on establishing clarity, confidence, and effective communication, our insights and expertise help our clients navigate their business journeys.Our expertise lies in assisting business owners and leaders in thinking quickly and adapting to uncertainty, We guide them in understanding their options and making well-informed decisions.
Origins
Having experienced both consulting and industry roles, we became disillusioned with the conventional approaches to business change and the outdated strategies employed by traditional consulting firms.Recognising the demand for innovative methods, we first created the Respond workshop — an entirely online strategy-to-roadmap service built upon our Intention to Outcome Framework.
What's in a name?
Hedwyn comes from the Welsh word for knowing, or knowledge. Hence our strapline, "know your business". We work with the people who own and run businesses to give them clarity and confidence through knowledge.
The Hedwyn Group
Our track record spans the largest multi-nationals to rapidly growing start-ups, from one-off investigative workshops to full-scale digital transformations; the Hedwyn team have started and scaled businesses, advised C-suite executives, and delivered countless growth, change and digital projects around the world.In addition to the core team of Hedwyn consultants, we have established a global network of trusted partners and associates, further expanding our capabilities and reach.Our recruitment arm, Hedwyn People gives us a depth of experience and access to the right people for any engagement. We can find the right candidate for your team, whether for a project or on a permanent basis.Hedwyn Learning can develop your team's skills, confidence, and capabilities through bespoke and tailored courses. Suitable for individuals and teams, and can be delivered in person or digitally. Our cohort-based approach strengthens the learning and helps embed the results.
---
Privacy Policy
This privacy policy explains how we use any personal information we collect about you when you use this website or our services
We collect information about you when you sign up to a webinar or seminar or become a Hedwyn client or you or contact us through this website. We also collect information when you voluntarily complete surveys, download content, provide feedback, and participate in services and events. Website usage information is collected using cookies.
We collect information about you to manage your account and, if you agree, to email you about our products and services we think may be of interest to you. We use your information collected from the website to personalise your repeat visits to our website.
Hedwyn will not share your information for marketing purposes with any 3rd parties.
We would like to send you information about our products, services, and events which may be of interest to you. If you have consented to receive marketing, you may opt out at a later date. You have the right at any time to stop us from contacting you for marketing purposes. If you no longer wish to be contacted for marketing purposes, please contact us by email at hello@hedwyn.com
You have the right to request a copy of the information that we hold about you. If you would like a copy of some or all of your personal information, please write to us at the following address:
Information Request, Hedwyn Ltd, 5 Alban House, St Peter's Street, St Albans, Hertfordshire. AL3 3HB
We want to make sure that your personal information is accurate and up to date. You may ask us to correct or remove information you think is inaccurate.
Cookies are text files placed on your computer to collect standard internet log information and visitor behaviour information. This information is used to track visitor use of the website and to compile statistical reports on website activity. For further information visit www.aboutcookies.org or www.allaboutcookies.org.
You can set your browser not to accept cookies and the above websites tell you how to remove cookies from your browser. However, in a few cases, some of our website features may not function as a result.
Our website contains links to other websites. This privacy policy only applies to this website so when you link to other websites you should read their own privacy policies.
Please contact us if you have any questions about our privacy policy or information we hold about you. By email to hello@hedwyn.com or write to us at:
Hedwyn Ltd, 5 Alban House, St Peter's Street, St Albans, Hertfordshire. AL3 3HB
Hedwyn Ltd is a company registered in England and Wales number 13006519 and registered for UK VAT number GB 362696760.Know Your Business, Intention to Outcome, Core Business Model, Decision-Driven Data, and the Hedwyn logo are trademarks of Hedwyn Ltd.